Rooms
Little Bunnies: 0 – 18 MONTHS APPROX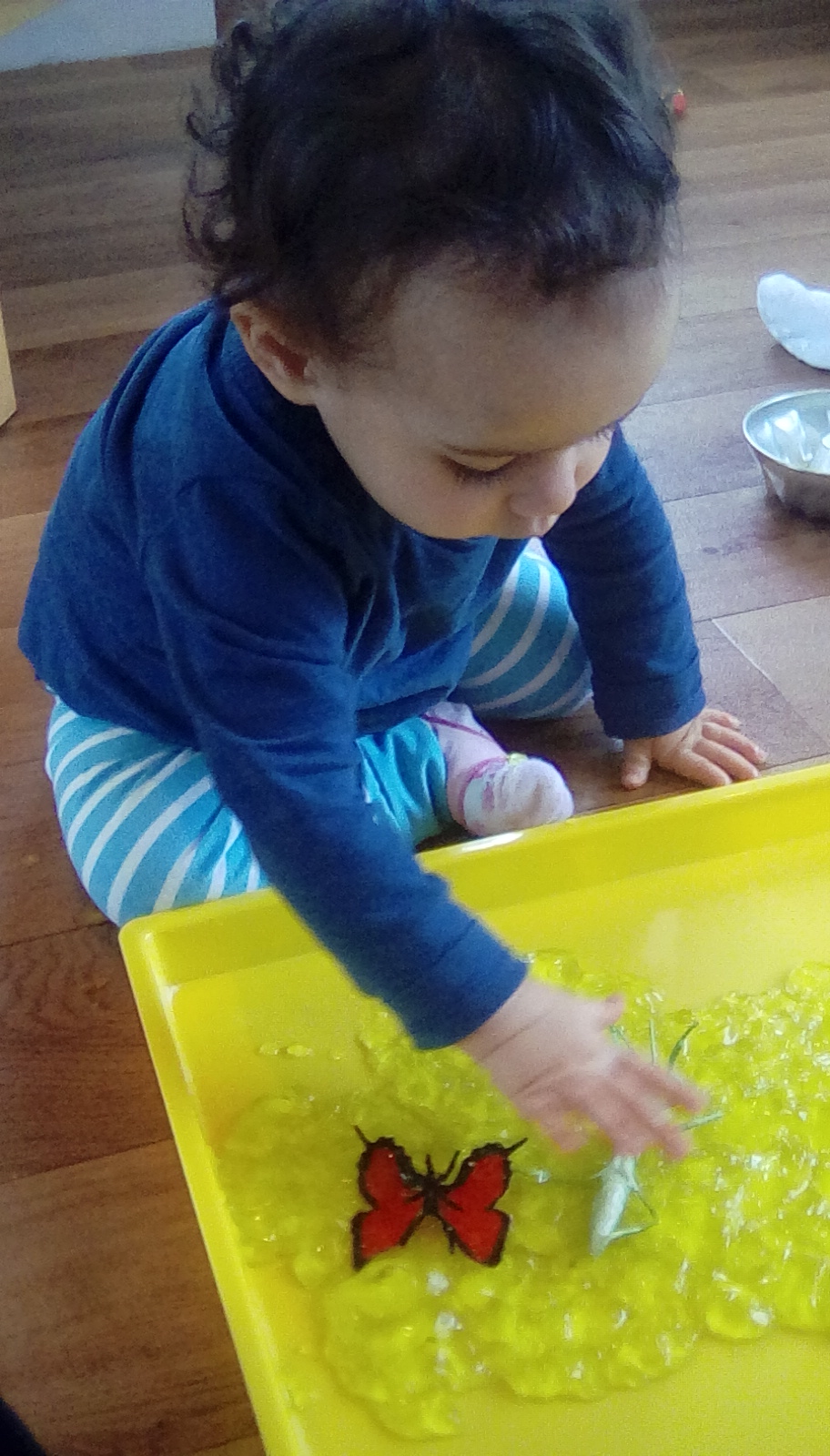 Staff Ratio 1: 3
We have two rooms for our Little Bunnies in order to keep group sizes small. Both rooms provide a warm, loving and stimulating environment in which your baby can develop their earliest skills and stimulate their senses. It is well equipped with relevant resources, equipment and materials for your baby's age and stage of development. Your baby will engage in lots of sensory activities and natural resource play. Our 'Black and White Corner' provides an area for the youngest of babies in which to captivate and hold their attention as they focus on these high contrasting colours and shades.
A book corner is provided, as in all groups, that allows your baby to access different types of books throughout the day. They can look at these independently or listen to stories and rhymes with a carer and their peers.
Daily record sheets are provided to detail what your baby has had to eat and drink, nappy changes and sleep times and a brief outline of your baby's day. Cots are provided in a separate area for your baby's sleep times. We ask you to provide nappies, formula/expressed milk and a change of clothes.
Little Hedgehogs: 18 MONTHS – 2 ½ YEARS APRROX
Staff ratio 1 : 3 (under 2) & 1 : 4 (over 2)
Your toddler, growing fast will be encouraged to experiment in a variety of new experiences on offer to them that are designed to enhance their awareness of mathematical concepts, sounds, the world around them and creative arts, etc. Their imagination and understanding of different roles will be supported through the use of a large role play/home area. They can choose their own equipment and resources to play with as they are accessible at all times throughout the day. Regardless of what they choose to play with we know that it will support their learning in many different ways. Adult – led activities are planned, taking individual children's next steps into consideration.
Your toddler's emerging self-help skills and independence are developed as they are encouraged to tidy away, wash hands, sit on a chair at mealtimes and access their own drinking water when needed. Your child will become actively involved in activities that develop their social skills such as games involving turn taking, group activity requiring sharing and circle time that necessitates speaking and listening.
Progress on toilet training is recorded in the daily record sheets and mattresses are provided should your child require a short nap after lunch.
Little Squirrels: 2 ½ - 3+ YEARS APPROX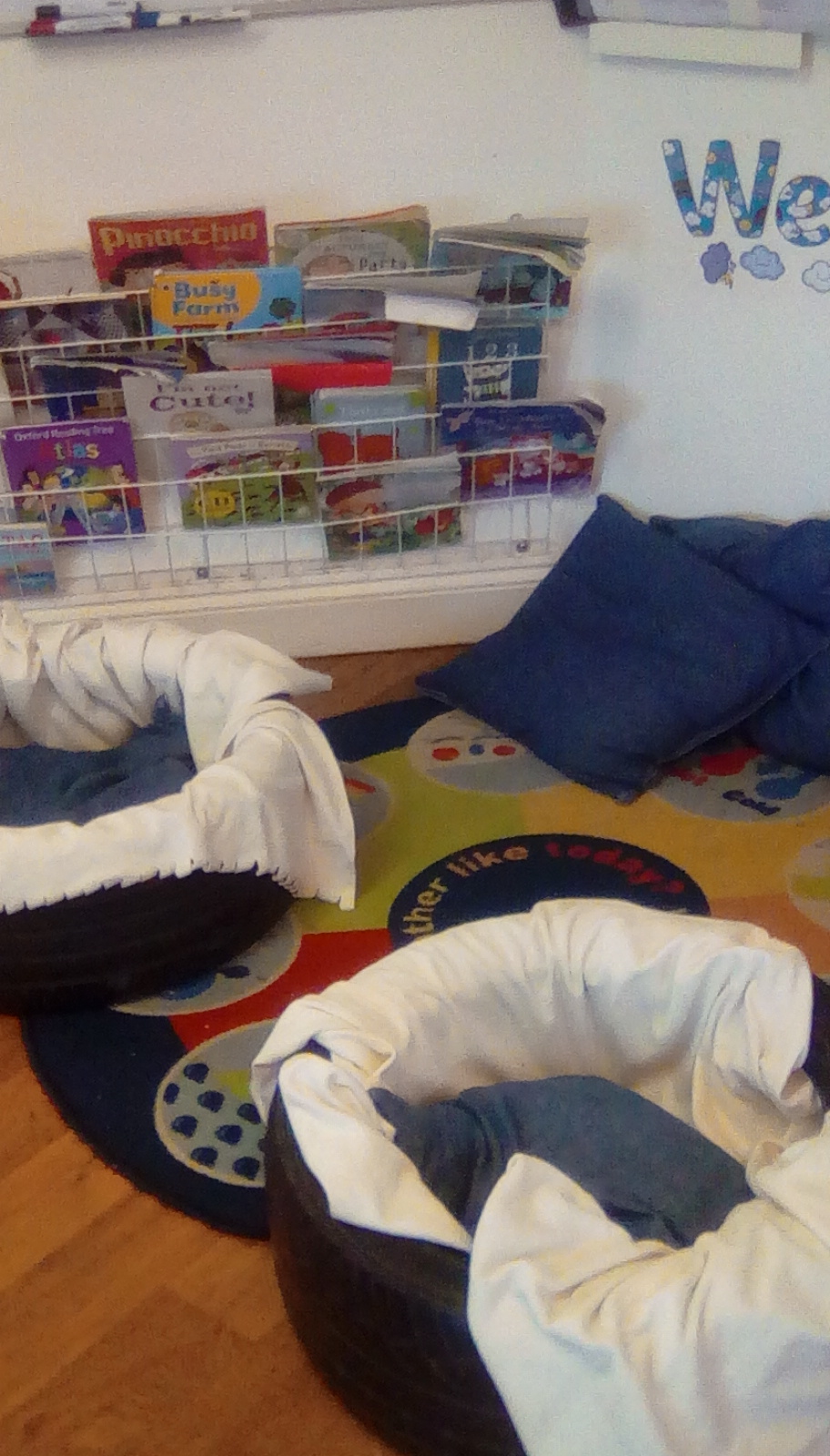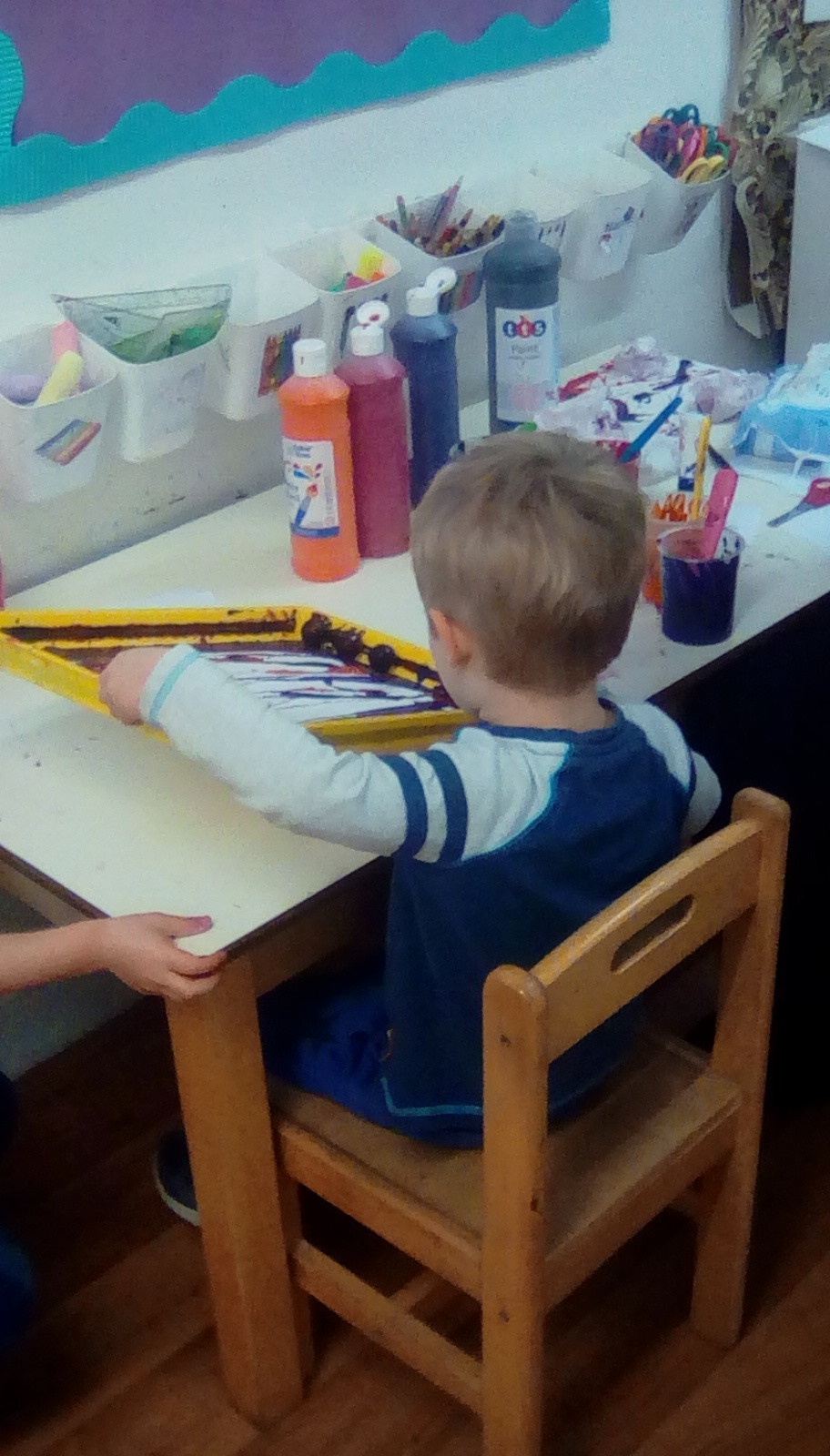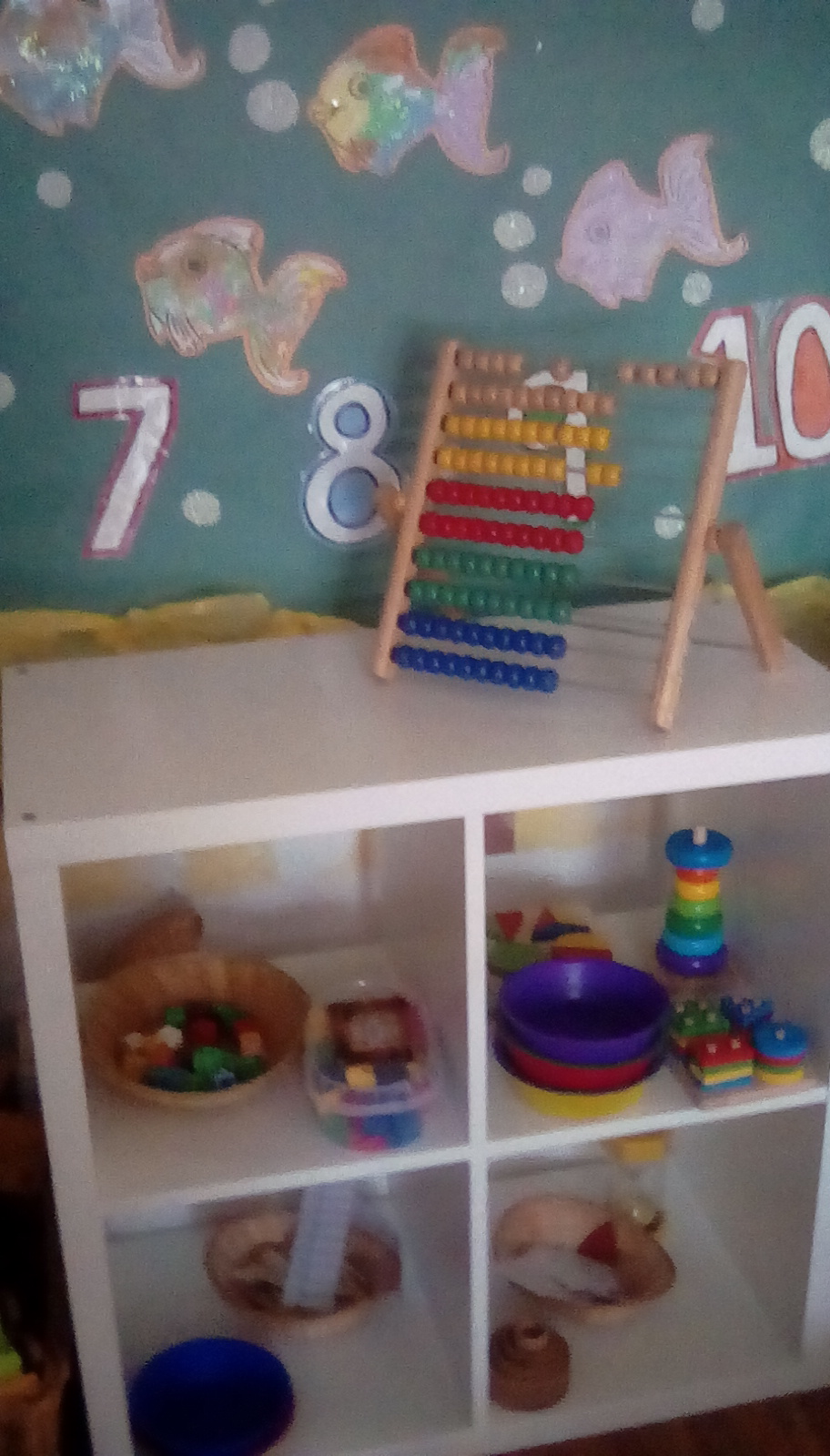 Staff Ratio 1 : 4 (under 3) & 1 : 8 (over 3)
There are 3 separate rooms for your child to access in this group, each of which provides varying activities.
Table top activities will promote your child's fine motor skills. Squirrels have communication friendly spaces where the children can rest, be on their own and go in small groups to talk with their peers.
In our front room has a mathematical investigation area, where the children can discover shapes, sorting and numerals.
Our middle room allows children to develop their imagination with regards to artistic and creative expression and your child can access a range of media and materials and sensory experiences. There is a role play/kitchen area in which your child can act out familiar roles from home and the community.
Our main room offers an investigation area, where the children can explore different natural resources. There is a cosy corner with books, where the children can sit with their peers and on their own to look at the books.
Circle time in this group enables your child to develop an awareness of the needs and feelings of others, develop mathematical concepts such as counting and communication skills through fun group games. Throughout their time at nursery, your child can access a full range of resources, carefully selected to promote their learning and development through self-led play.
Adult-led activities are implemented that take into account your child's next steps to help them progress in their learning and development.
Your child will be encouraged to explore and take risks in activities and tasks that will build their confidence, self-esteem and resilience.
Record sheets are provided for under 3's to inform you of your child's day and mattresses are still provided should your child require a sleep.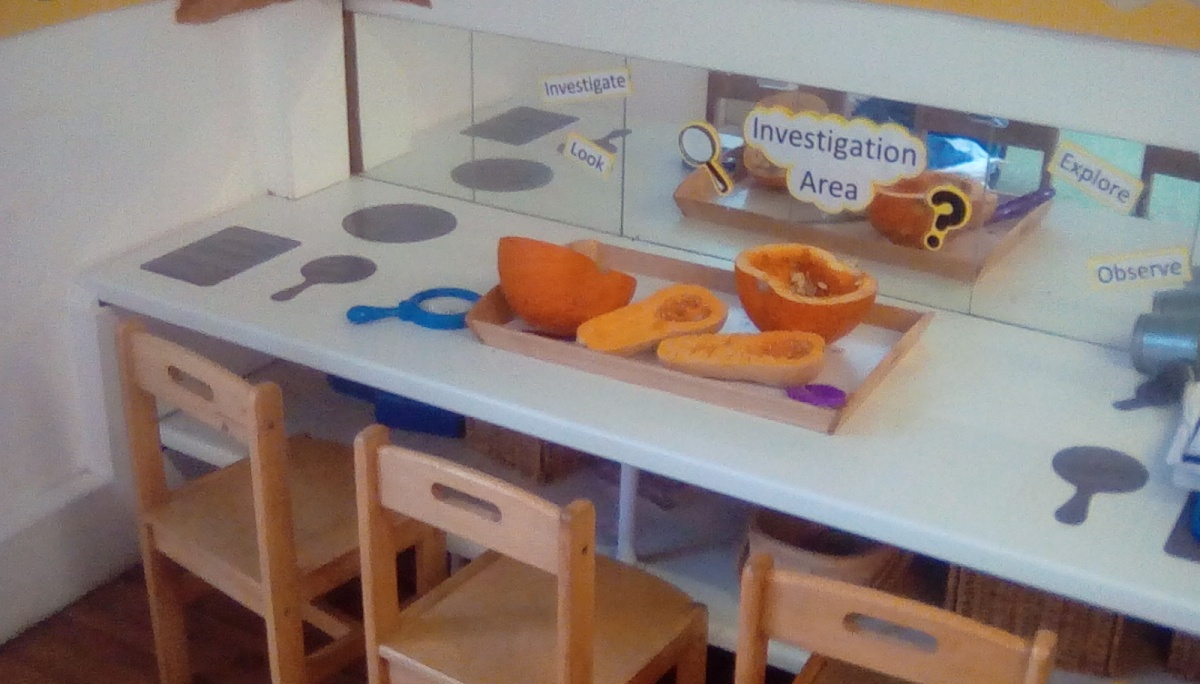 Little Badgers: 3+ - 5 YEARS APPROX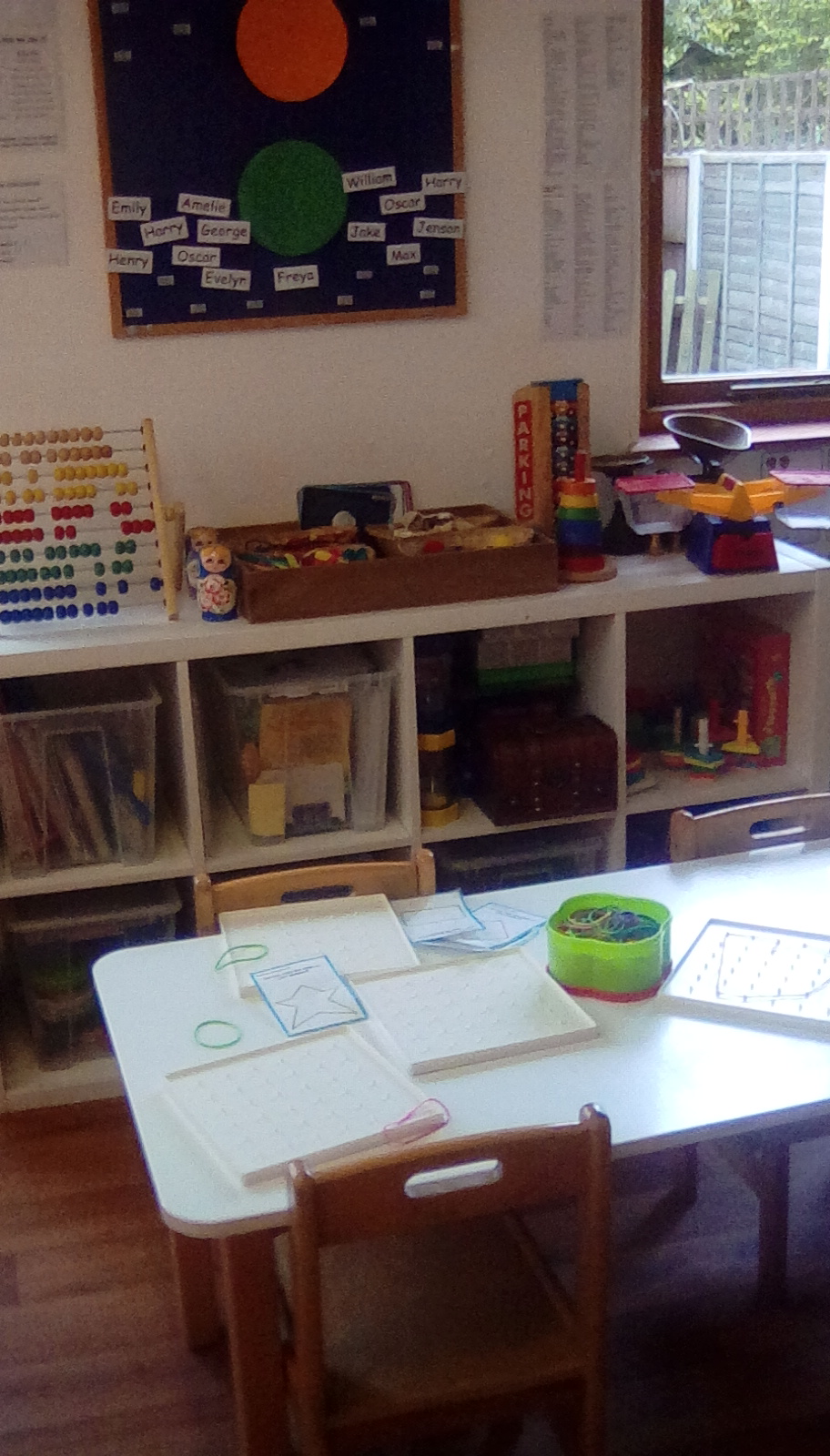 Staff Ratio 1 : 8
We class this group as our pre-school. It is a large space with different areas that promote various aspects of learning. These are;
Role play area – our role play area encourages imaginative play; recreating roles such as superheroes, creating storylines as well as acting out familiar roles in the home corner.
Discovery area – we provide activities that link to the world around us; nature science, etc.
Mathematics area – resources are available for children that allow them to begin to problem solve, use numbers for different purposes and engage in activities to do with shapes and measures, etc.
Cosy corner/book corner – children are able to rest when they need to or look at books alone or with their peers. Children are supported in recognising when they may need to take time away from their peers.
Carpet area – here, the children participate in circle time that involves registration, stories, songs and games.
As well as these specific areas we provide many other exciting opportunities for your child to make discoveries, expand on their knowledge and further their learning. These can include literacy, arts, communication and ICT amongst others.
We encourage independence with regards to toileting, dressing, interacting with peers and adults and problem solving, selecting and carrying out activities, all in order to prepare your child for school.
We work in partnership with local schools to ensure smooth, happy transitions when the time comes for your child to leave nursery and start their journey through school.